A Guide To Process Modelling
Process Modelling is an essential part of your move to a digital organisation. But how best to model your process? This helpful guide from MICology provides pointers to help you towards better process modelling.
1. Capture a Wide User Experience
Before you start process planning, you need to ask the right questions of the right people. This will help you understand and manage expectations for the new process. Pose the following to day to day users, management and IT to capture as many experiences as possible.
Can you describe the current process?
How is this managed/tracked/changed?
What are your expected outcomes?
How often do you use the process?
Which people will need access to the new software?
What will they need to be able to do?
Describe the current bottle necks or pain points.
What is/isn't working with the current process?
What resources do you have in-house?
Who needs oversight?
In addition, you will need to ask more detailed questions depending on the type of process that you plan to automate. MICology has a Discovery Document for this specific purpose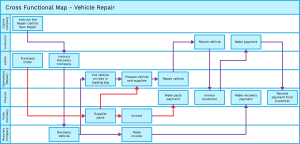 Effective process planning starts with a list. Write out the different tasks and actions that you complete to undertake your process. Don't forget a single task, however small. Moreover, ensure to break down the tasks into the individual elements. Now, place each task into the order that they take place. Then, depict what needs to happen next in order for the next task to happen. At this stage, you might want to bring out the white board or flip chart.
You get out what you put in. This is as relevant to process planning as running a marathon. If there is a part of your process that is not working, or that is misunderstood, then simply automating it will not improve it overall. MICology's business process consultants can offer a new and informed perspective if the going gets tough.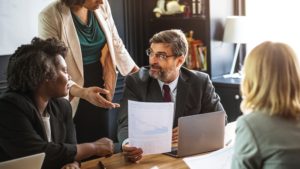 Effective process planning needs buy-in from daily users. It's important to understand how people use the system every day. Us managers think we know the processes. But we are one step removed and often only see the outcomes and not the steps. As a result, it's important to really understand the views of those who involving those who will be using the system. Then, we can flag up any issues and workarounds and, just as importantly, ensure they buy in to the system and are excited to use it.
5. Define What Isn't Included
It's tempting to pack every single process into your first process plan. However, to maximise benefits for your budget, it's best to keep it simple. So, focus on one process at a time, define where it starts and ends, and more importantly, explain which parts aren't included.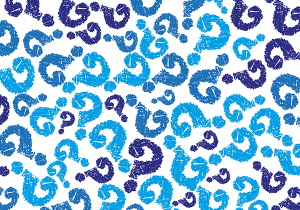 Most projects and process follow the same steps, but there are always exceptions to the norm. From fulfilling a non-standard order to updating a customer's regular terms: it's important that you're able to accommodate for exceptions within the process. Even more importantly, exceptions should not be something to worry about. They should fit into your process without adding undue time or money to it. In short: managing exceptions should not equal hours of extra coding!
7. Quantify Success Factors
How will you know if your process is an improvement? Is it a reduction in time spent, less errors, something else? Success  factors will be different for every company and every system. However, make sure to take time during process planning to set some benchmarks. Only then can you measure the impact of the new process and head into the next phase – continuous improvement.
For most of us, planning process and building solutions to improve them is not our day job. However, the team at MICology have decades of experience in mapping processes, suggesting improvements and building software solutions that have a real impact on businesses like yours. Contact us today to find out more or book a demonstration to see LEAP in action.